Blue & Grey Book Shoppe
106 East Walnut
Independence, MO 64050
816-252-9909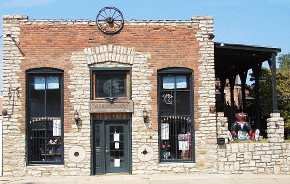 Visit our store at:
106 East Walnut, Independence, MO 64050
816-252-9909
Click here for Map
The Blue & Grey Book Shoppe has an expanded inventory of Civil War, Local History and other American History books like never before, plus Music, Art, Maps, Gift Items and Much More!
Store Hours
Saturday 11:00 AM to 6:00 PM
Other Times by Appointment
KATE In Fact and Fiction
Virgil D. Hoftiezer, Ph.D.
and Vicki P. Beck
The Life and Legend of
Sarah Catherine "Kate" (King)
Quantrill-Evans-Batson-Head
a.k.a. Kate Clarke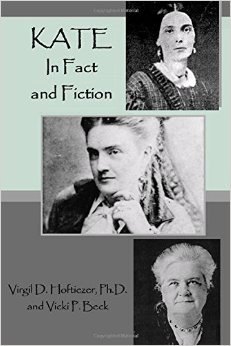 Price: $20.00
Kate, In Fact and Fiction is the story of the survival of a young woman from Blue Springs, Jackson County, Missouri, named Sarah Catherine King who, at the outbreak of the Civil War, became intimately involved with the notorious Confederate guerrilla leader, William Clarke Quantrill.
This book seeks to separate truth from fantasy...reality from assumption...to stimulate expanded interest and increased scrutiny of all aspects of this most intriguing character with local and national historical importance.
This site best viewed in a browser
other than any version of Internet Explorer.
I will make no attempt to make that browser look like it works properly.
For some Microsoft fixes